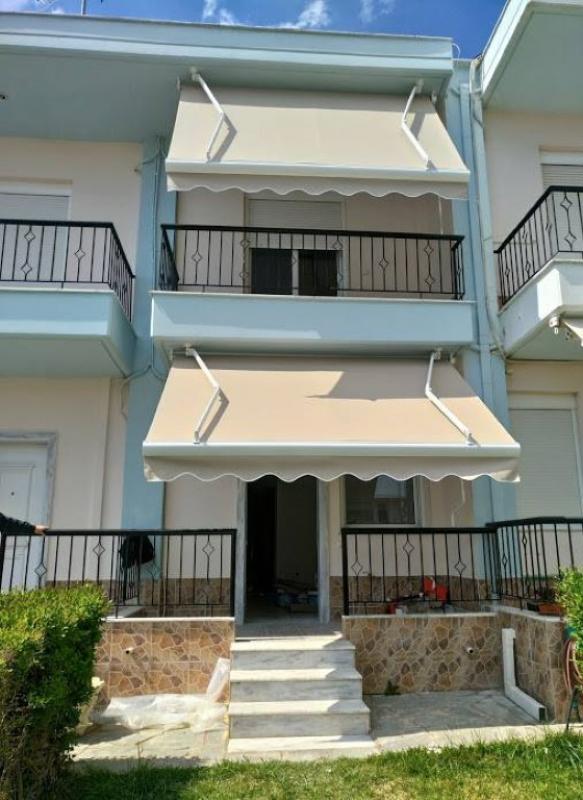 Aetos
Awnings Thessaloniki
_____
about us
Our company BANTIS V. & D. OE was founded by BANTIS PANAGIOTIS in 1989 and we are active in the field of construction and installation of Awnings -Tarpaulins.
Our headquarters are in N. Magnesia, Thessaloniki, in privately owned facilities.
The know-how, the quality of the materials, the modern equipment and the new privately owned facilities, are just some of the elements that certify the quality and the immediate service - delivery, of any work that we undertake. Our history and name is the best advertisement.
Our goal is to offer quality and reliability as well as effective solutions.
Equipped with our experience, our materials and our modern equipment, we aim at the excellent tradition of every project we undertake.
constructions - services

Awnings of all types (homes, shops, businesses)
Folding Tarpaulin Systems (each type with rope and chain)
Tarpaulins Transport
Windproof Gelatines
Pergolas
Roll curtains
Folding Systems
Iron constructions
Burlap
Shading Nets
Umbrellas of all types
Digital printings
Electric Awning Motors
Mechanisms
We guarantee the excellent quality of the services we offer to its customers.